Sidebar
Spotlight On: The Best Kids Loft Beds
Loft beds bring incredible functionality to any child's room. They utilize the dead space above your more common furniture by elevating the bed closer to the ceiling and allowing for extra room below. Loft beds are perfect for incorporating a desk, dresser, small sitting area, or just room to play. Loft beds also help kids learn how to function in a multi-use space, readying them for dorm room and small apartment living.
Kids Furniture Warehouse has an incredible collection of kids loft beds available at unbeatable prices.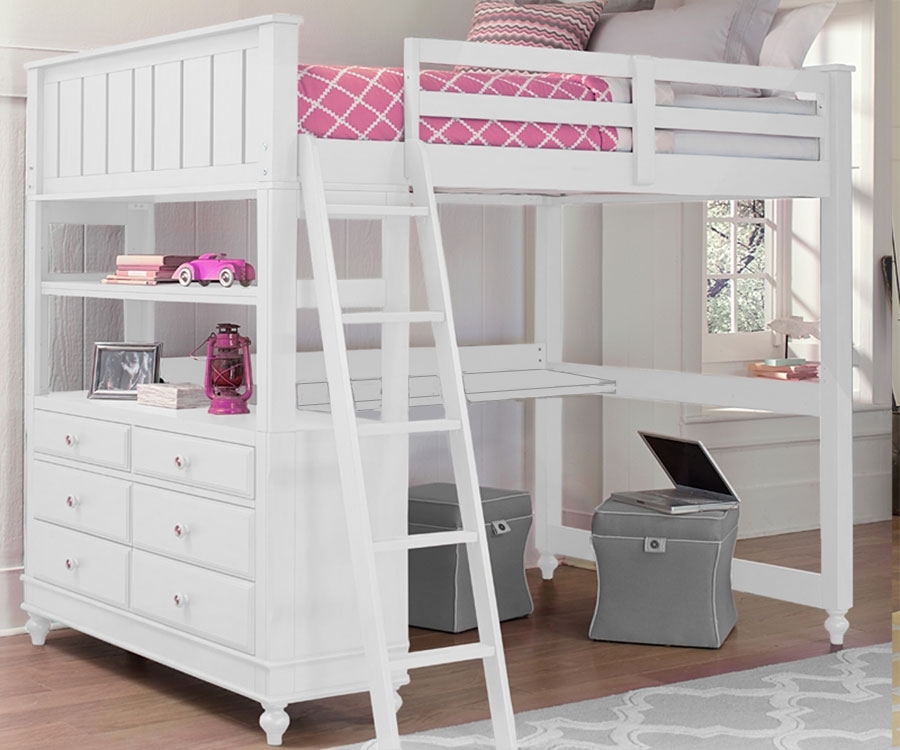 The Lake House Loft is an instant classic, designed for all the needs of todays All American kid. Beautifully crafted of solid hardwood with steel hardware connections throughout, the Lakehouse Loft Bed is designed for durability and styled with great looks. The full size upper bed is spacious and comfortable while the under-bed area features a modular dresser/chest end with integrated shelving and a full length desk to create a grand workstation. See below for more Lakehouse Loft Bed features.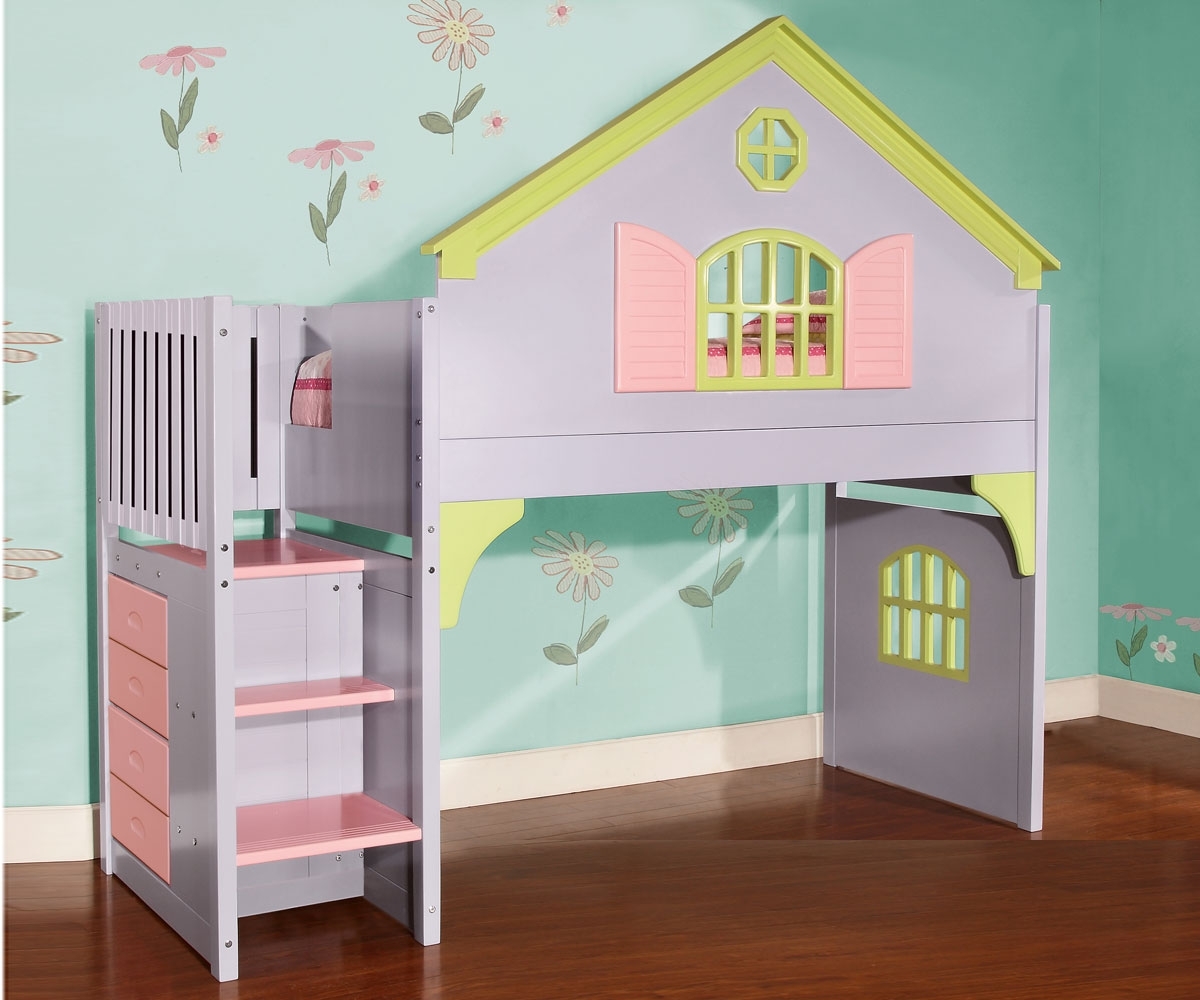 What little girl wouldn't want to sleep in her very own doll house? The charming and colorful Doll House Loft Bed features a loft bunk bed designed to look as if it came straight out of a fairy tale story. With it's light purple, soft pink and and green color tones, this bed creates the whimsical and fun playtime and bedtime your child is dreaming of! The Doll House loft bed has many features including a twin-size upper sleeping area while the super safe step-style entry makes it easy for your little ones to get in and out of bed and features a built-in 4 drawer chest on the side. A built-in magazine rack on the backside of the stairs is the perfect place to put her favorite books.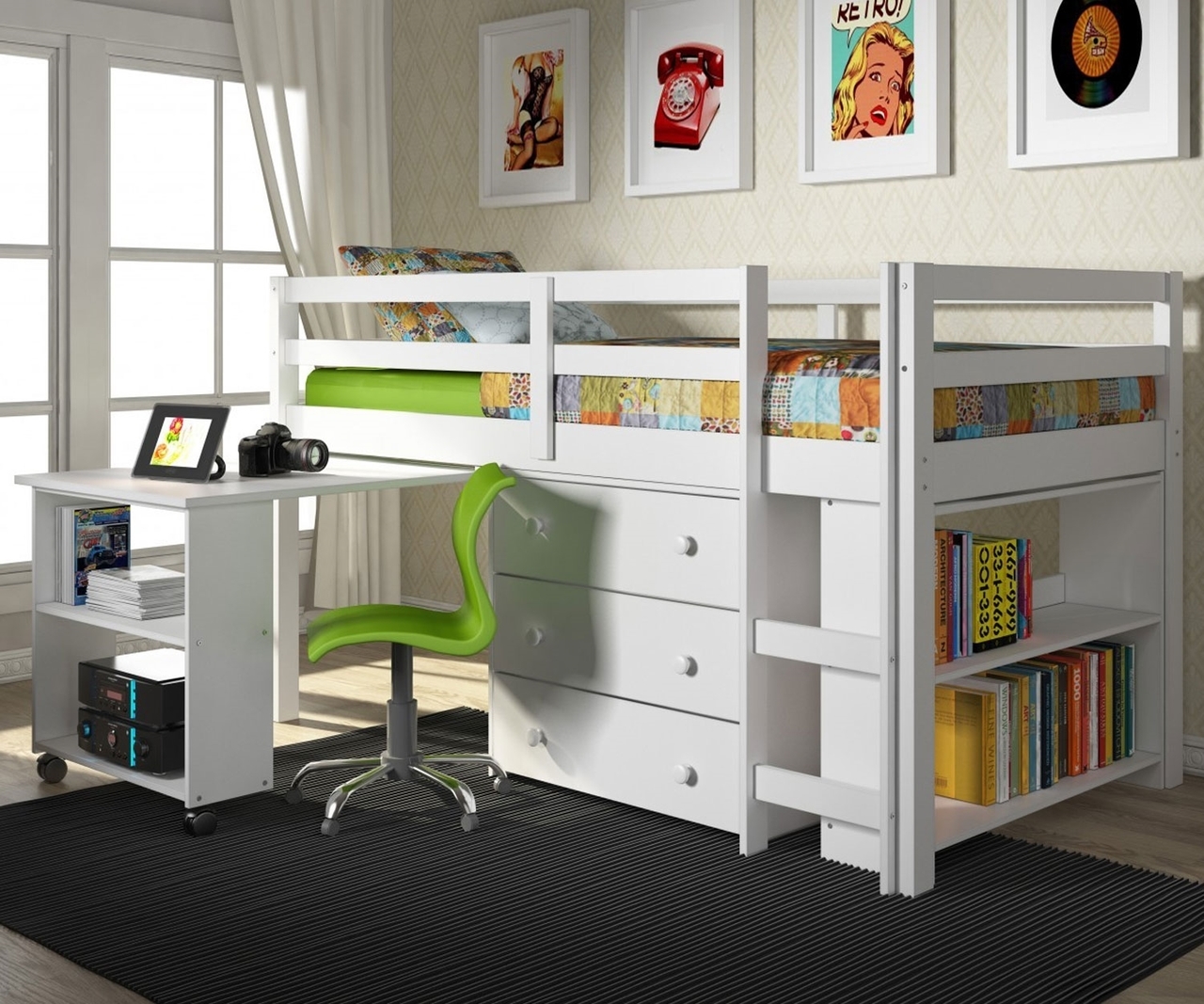 This space-saving Low Loft Bed with Desk and Storage brings lots of imaginative play and fun to your child's room and features 100% solid wood construction along with steel hardware connections for excellent strength, stability and durability. The beautiful White finish makes for an easy transition into any decor. The under-bed area is loaded with storage featuring a three drawers chest, pull-out desk with shelves, and a bookcase. See below for more item features.
Kids Furniture Warehouse is your one stop shop for kids loft beds, bunk beds, and more. We specialize in kids furniture and bedroom sets. Come see us in one of our three showroom locations in Florida. And shop online today!