Sidebar
Space Saving Beds For Your Child's Room
Are you completely happy and satisfied with the amount of space in your home? Of course you're not. We never are. As much as we try to consolidate items, design around function, and keep our rooms tidy, we could always use more space. Kids rooms are no exception and even more important because the more space and less clutter your child has, the better their organizational skills will be and the more self sufficient they will become when they are off and on their own. At Kids Furniture Warehouse, we are experts with kids beds and kids furniture and have all the choices you need to outfit any room and style.
Here are 3 major benefits to owning a space-saving bed for your child
Save on cost from having to buy extra furniture
Teach your child organization, tidiness, and structure
More room for activities, imagination, and playtime
Shop these Space-Saving Kids Beds Today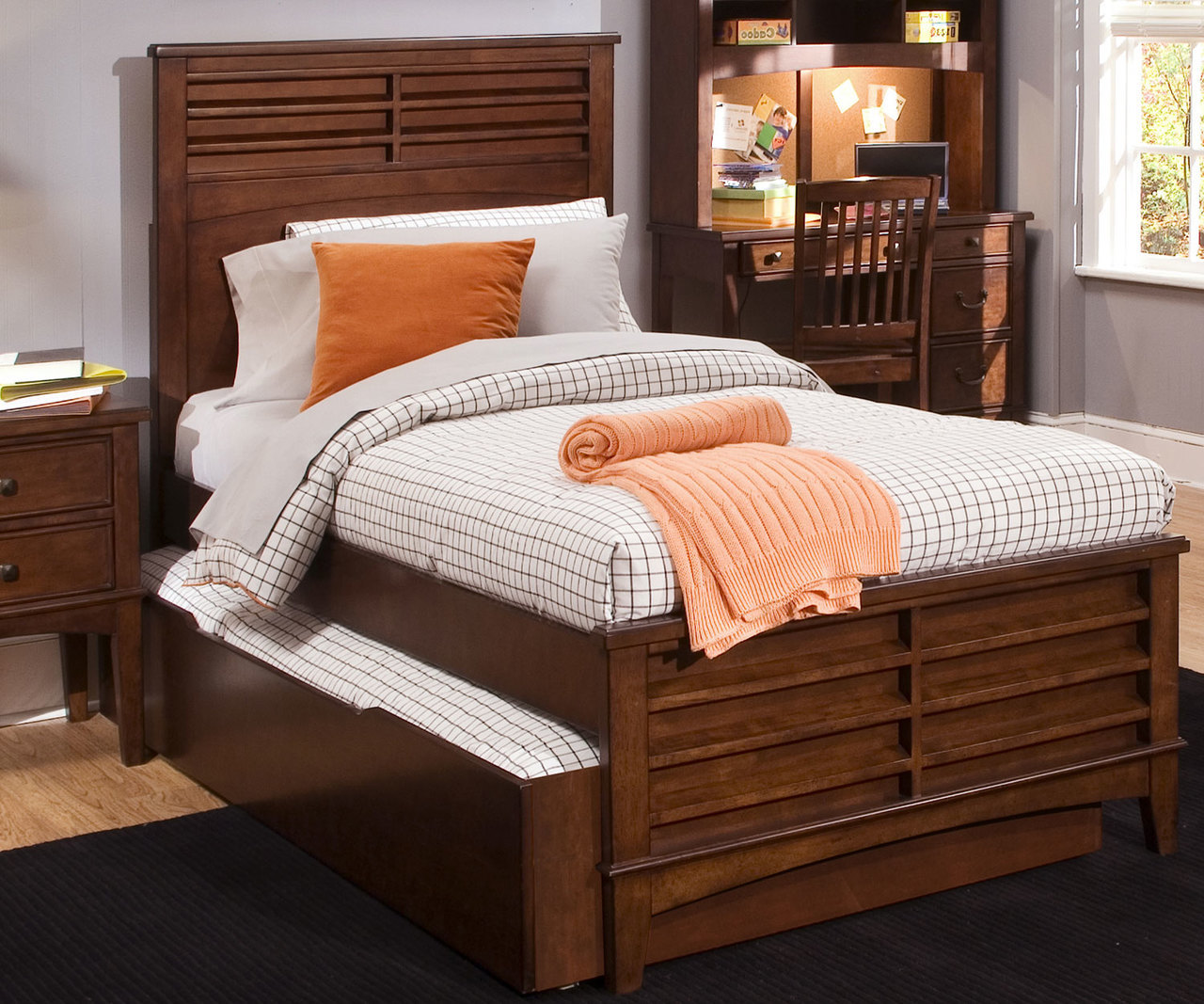 The stylish Chelsea Square Collection is fun and functional with plenty of storage and sleep options. Quality wood construction with a rich burnished tobacco finish and premium features found in only the best furniture insures lasting great looks for a lifetime of use. Packed with options and confident transitional style this collection will create the perfect bedroom retreat for your growing child!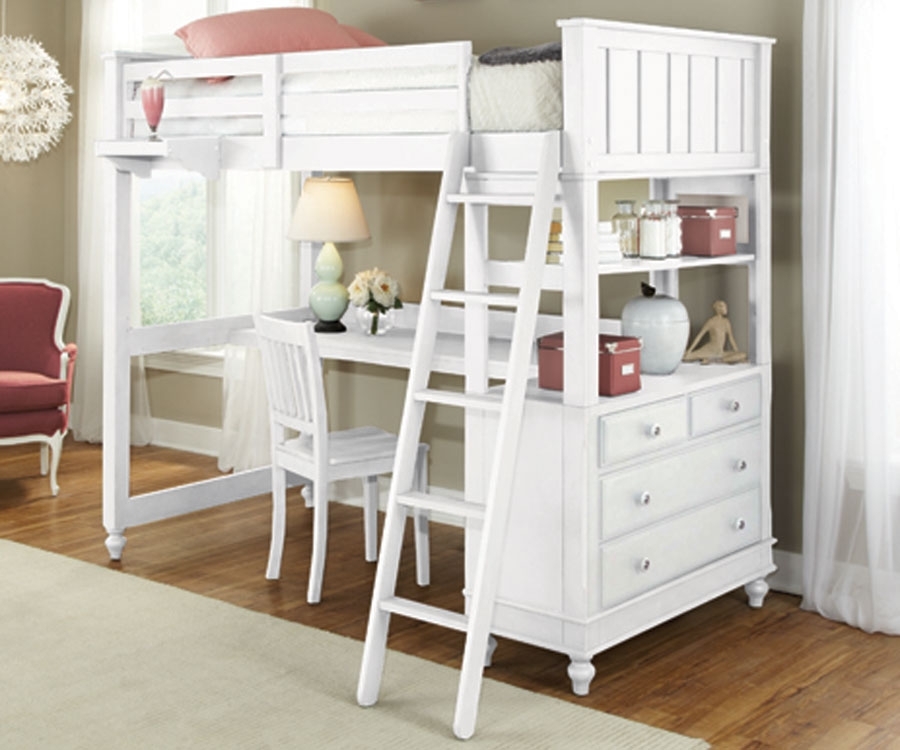 The Lake House Loft is an instant classic, designed for all the needs of today's All American kid. Beautifully crafted of solid hardwood with steel hardware connections throughout, the Lakehouse Loft Bed is designed for durability and styled with great looks. The loft comes in your choice of a full size or twin size upper bed and features a modular dresser/chest end with integrated shelving. The integrated desk-top creates a grand workstation.
The new Northview collection features a simple design with a modern, sophisticated feel. Satin-metal finish knobs offer the perfect contrast to the rich finish. The Northview Bookcase Captain's Day Bed features unique storage and sleep options that make this the perfect choice for a space saving bed. Choose from six built-in storage drawers or a 3-Drawer and Trundle combination! The built-in door on the end panels giving you access to the area underneath the bed providing the perfect storage solution. Solid Acacia hardwood construction with steel hardware connections will provide lasting durability and a bed your kids can grow with.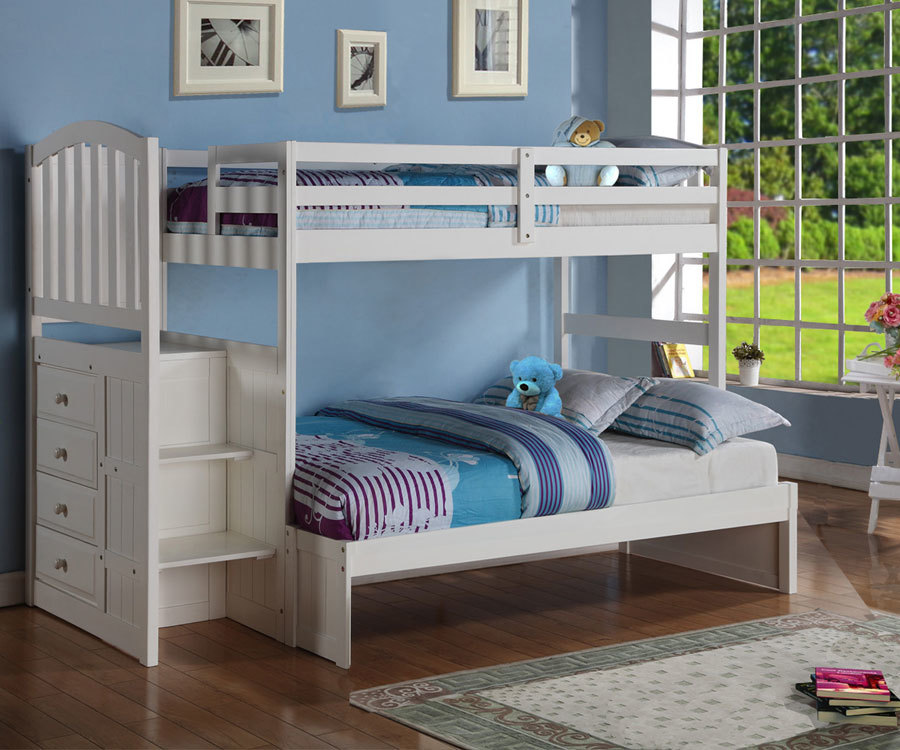 From our new Simplicity series, the great-looking Arch Stair Stepper Bunk Bed features sturdy construction with classic styling your kids can grow with. A pure white finish on wood construction throughout will provide lasting great looks and durability for many years to come. The Arch Stair Stepper bunk bed combines Windsor styling , quality construction features and great space saving features to make it the perfect choice. The super safe step-style entry makes it easy for your little ones to get in and out of bed and features a built-in 4 drawer chest on the side. A standard twin size bed on top and full size bed below provide the space-saving element you are needing.
If you are looking to upgrade your child's room and save space and money, Kids Furniture Warehouse has all that you need to get started. Visit our entire collection online or stop by one of our Florida showrooms today!