Sidebar
Spotlight On: The Best Kids Theme/Novelty Beds
Theme and novelty kids beds have always been such a fun and imaginative way to decorate your child's room. Kids love to pretend and no better way than giving them a functional piece of furniture that doubles as a get-away car or deserted island. At Kids Furniture Warehouse we have a large selection of the most creative and fanciful theme and novelty kids beds for both girls and boys.
Check out our best selling kids theme/novelty beds: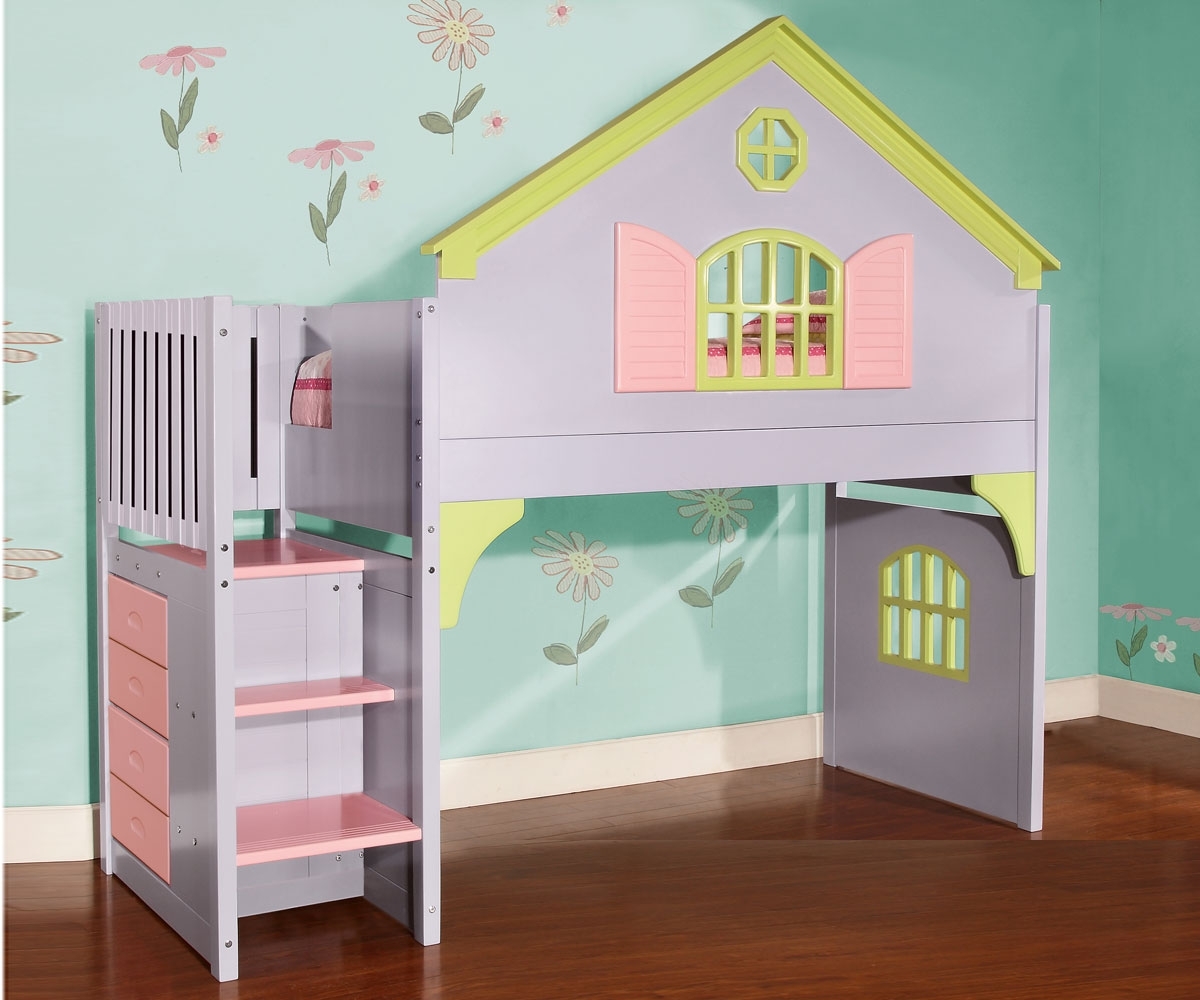 What little girl wouldn't want to sleep in her very own doll house? The charming and colorful Doll House Loft Bed features a loft bunk bed designed to look as if it came straight out of a fairy tale story. With it's light purple, soft pink and and green color tones, this bed creates the whimsical and fun playtime and bedtime your child is dreaming of! The Doll House loft bed has many features including a twin-size upper sleeping area while the super safe step-style entry makes it easy for your little ones to get in and out of bed and features a built-in 4 drawer chest on the side. A built-in magazine rack on the backside of the stairs is the perfect place to put her favorite books. An optional lower bed frame can be added to create the lower sleep area. The optional metal bed frame is available in twin, full or queen sizes and will accommodate standard size mattress and foundation. The Doll House Loft Bed is as sturdy as it is beautiful.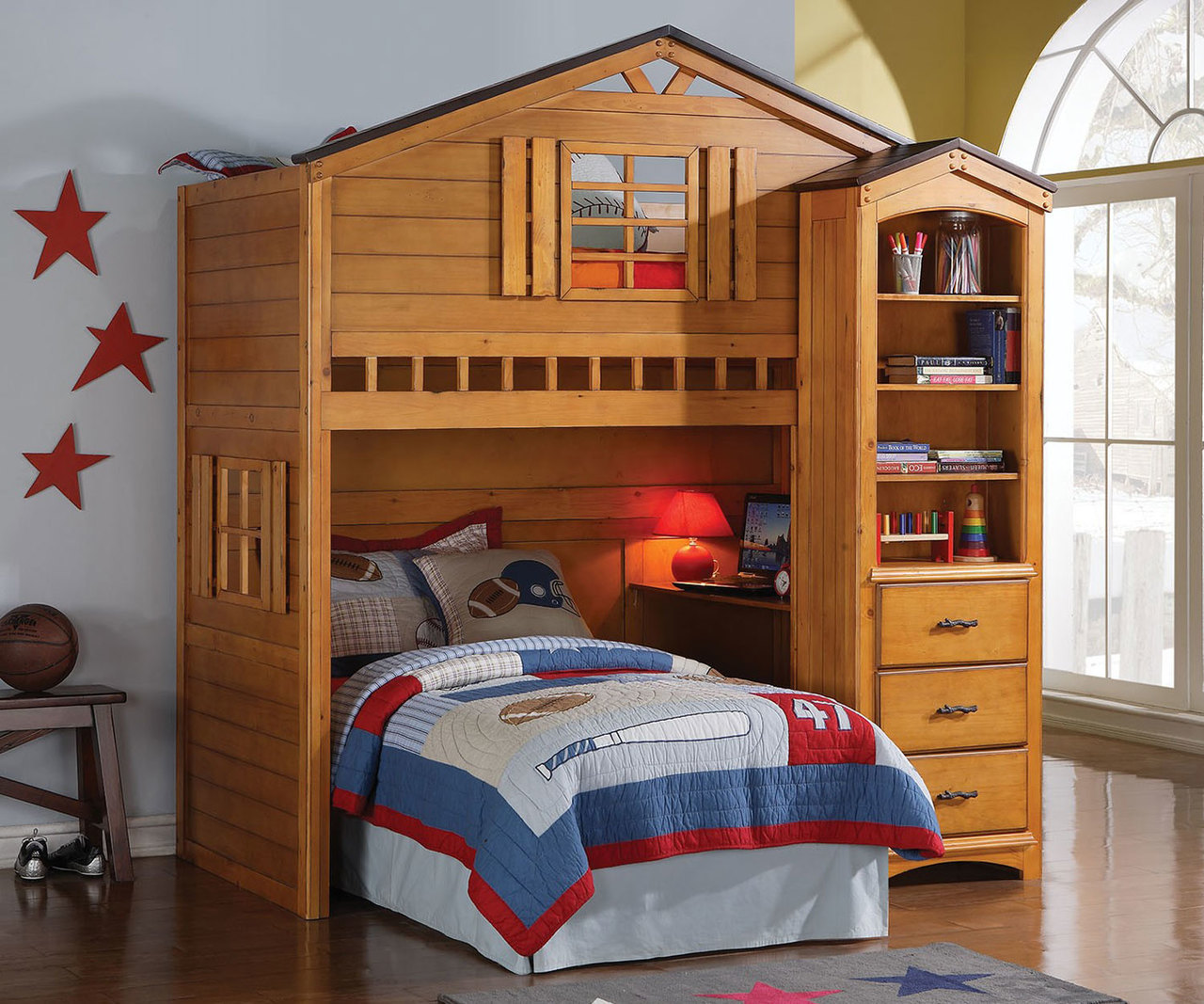 The Tree House Loft Bed is sure to transform any room into the ultimate hangout. The Tree House Loft Bed features sturdy wood construction to ensure the safety of your children and the rustic oak finish provides a warm feel in any youth bedroom. The added authentic touch from the windows and roof complete the fun design. An angled ladder on the side allows for easy access to the twin size upper sleeping area and the spacious under-bed area features a built in desk with additional space for an another bed. The optional matching Bookshelf Cabinet is a great way to add additional storage space. (Bookshelf Cabinet and Lower bed frame are optional.)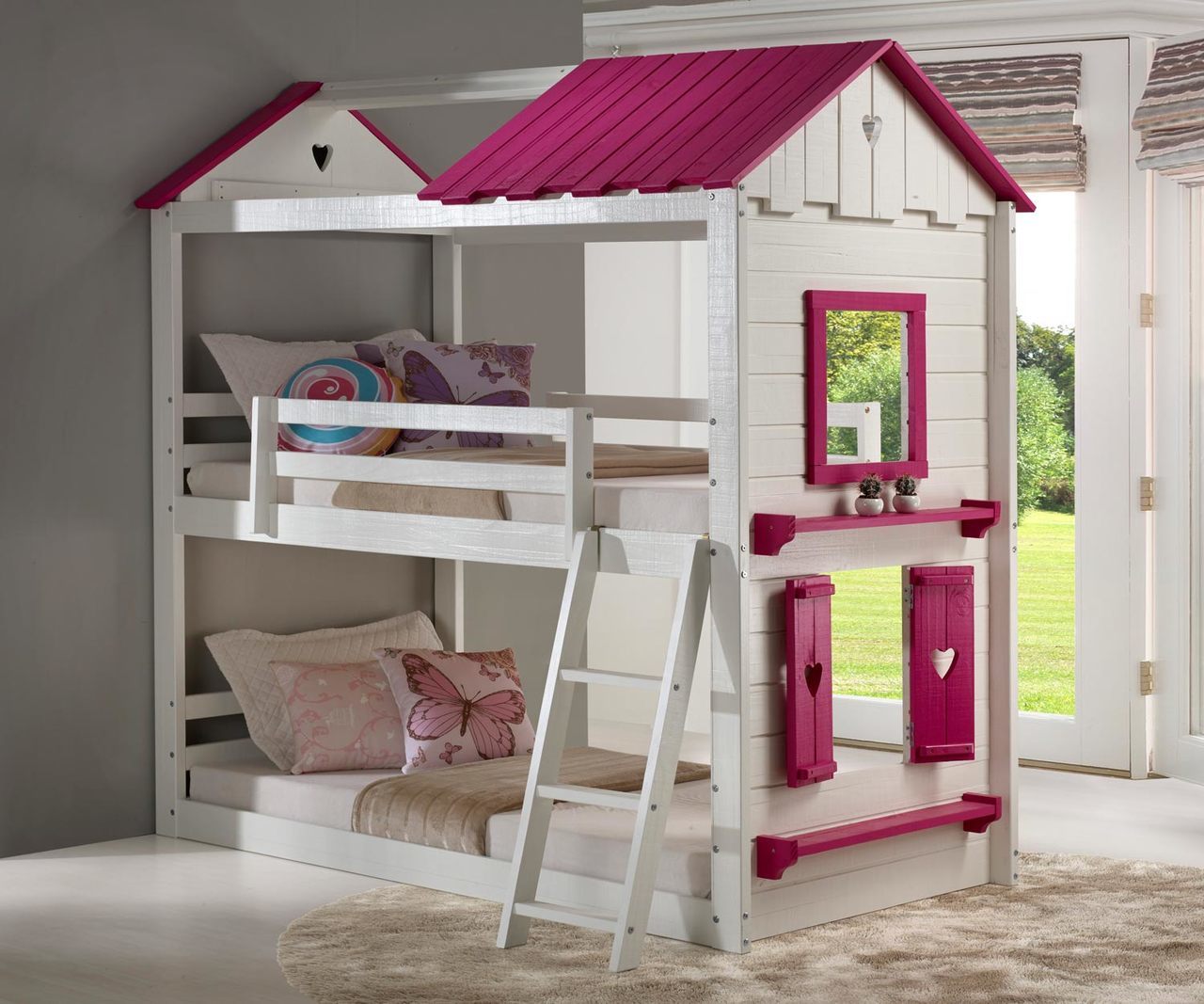 Any child will be excited to have their very own hideaway in their bedroom with the Sweetheart Bunk Bed. This twin over twin bunk bed has a white and pink finish and features a three-step ladder for easy access the to the top bed. The Sweetheart Bunk Bed is as sturdy as it is fun. Quality solid wood construction and beautiful details will make this a wonderful addition to your child's bedroom.
Your child will love bedtime with the Sweet Dreams Low Loft Bed. This new and exciting Low Loft Bed features 100% solid wood construction along with steel hardware connections for excellent strength, stability and durability. Framed window and door openings along with shelving will have your child delighted with all the playtime possibilities. The included three drawer chest makes picking up their room a breeze.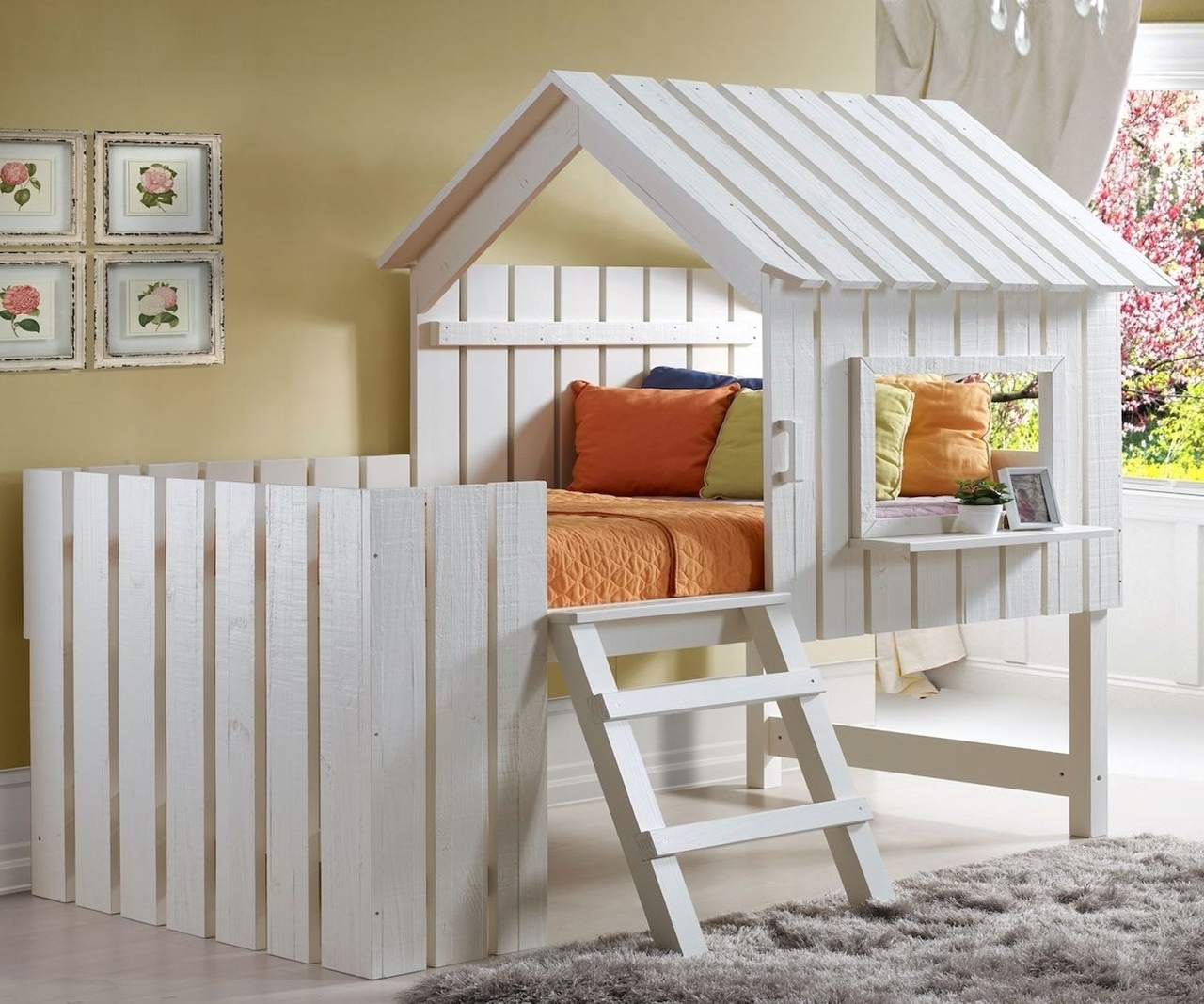 The Cabana Loft Bed will bring some stylish fun to your child's room with its unique design and charming features. A beautiful Rustic Pearl White finish with easy front entry ladder steps, a window cutout with shelf, and space underneath for storage make this bed as functional as it is fun. The Cabana loft bed features a twin-size upper sleeping area that includes complete slat mattress supports and has quality wood construction with beautiful details that will make a wonderful addition to your child's bedroom.
No matter what type of imagintion your child has, we have a theme/novelty bed for them. Transform your kid's room into a virtual playground full of adventure and beuty.
Kids Furniture Warehouse has the biggest selection of theme/novelty beds, bunk beds, loft beds, captain's beds, and so much more. Shop our entire selection today online or visit one of our Florida showrooms.