Sidebar
Why a Space-Saving Bed is a Family Must-Have
Keeping your family's home clean and tidy is an ongoing chore that can be as painstaking as it is frustrating. And as your family grows, your space doesn't always follow suit.
Saving space in your child's room offers endless benefits for kids, not to mention helping keep you sane. At Kids Furniture Warehouse, we have the best selection of space-saving beds that serve multi-function use while keeping design and aesthetic at the forefront.
3 Benefits of Space-Saving Beds for Kids' Rooms
1. Consolidated furniture cuts back on costs.
2. More space for playtime and activities.
3. An early understanding for your children on how to keep a clean room.
Here are 5 space-saving beds for kids' rooms that feature innovative functionality as well as a keen design and aesthetic:
1. Space-Saving Captain's Beds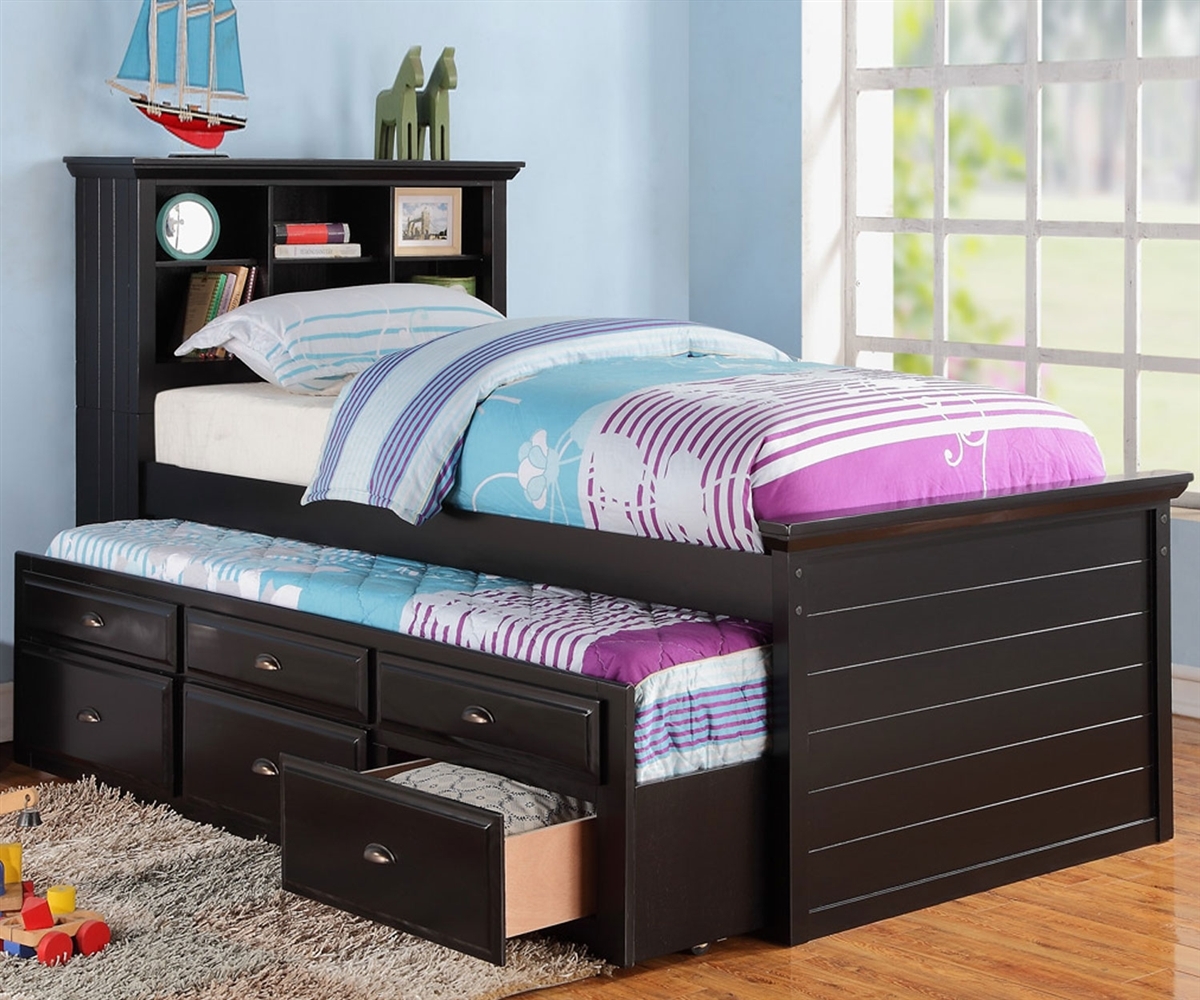 Captain's beds are the ultimate space-saving bed and lend extreme practicality to kids' rooms. Captain's beds combine storage into the structure of the platform to maximize floor space, while aiding in keeping the room tidy.
Shop this kid's captain's bed: Sussex Twin Size Bookcase Captains Trundle Bed Black
2. Space Saving Dresser Beds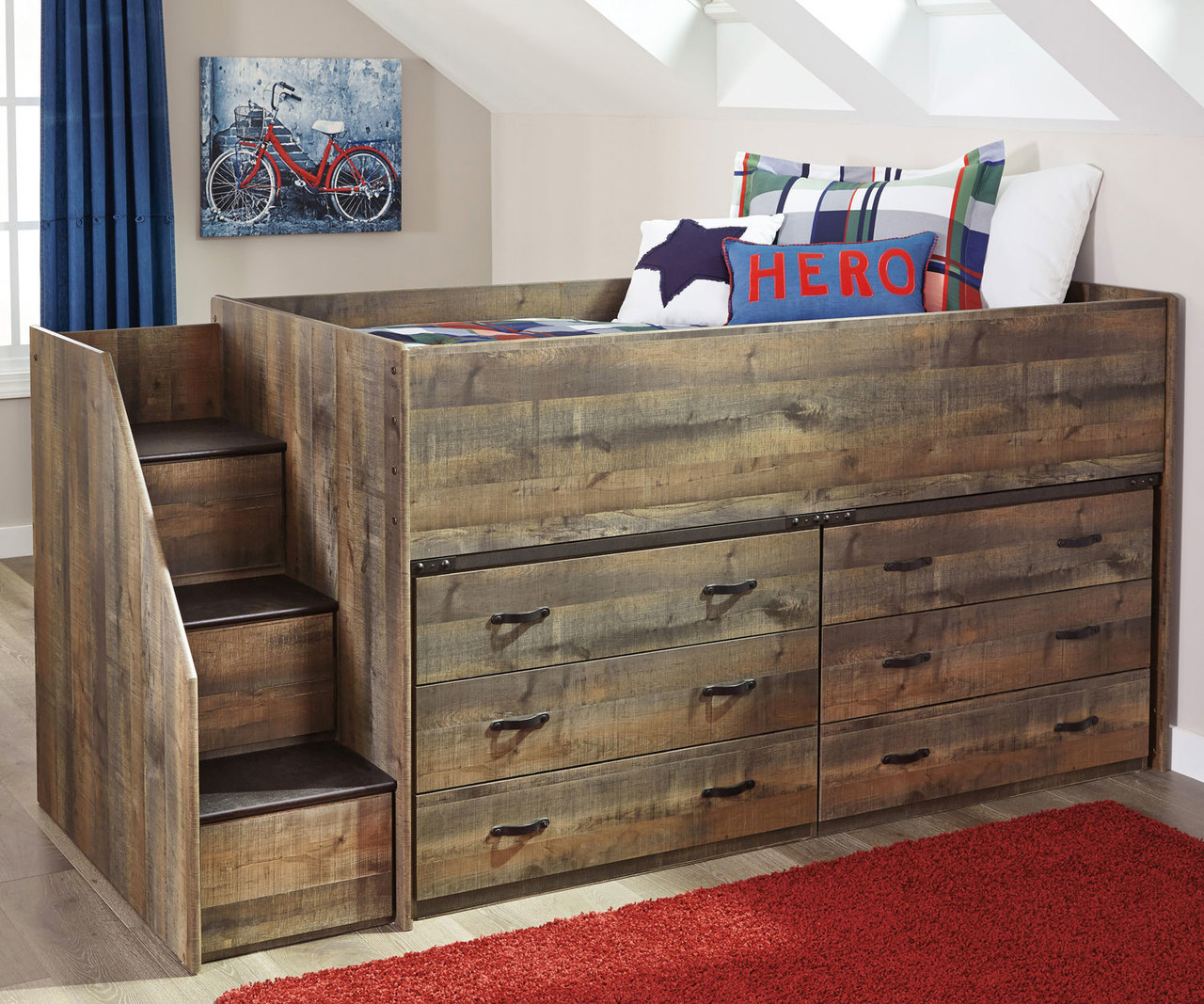 Dresser beds combine two of the most important furniture pieces in your child's room into one, saving valuable space and money. Dresser beds also look great and integrating compact design and structure.
Shop this loft bed with a dress: Trinell Low Loft Bed with Dressers
3. Space Saving Bunk Beds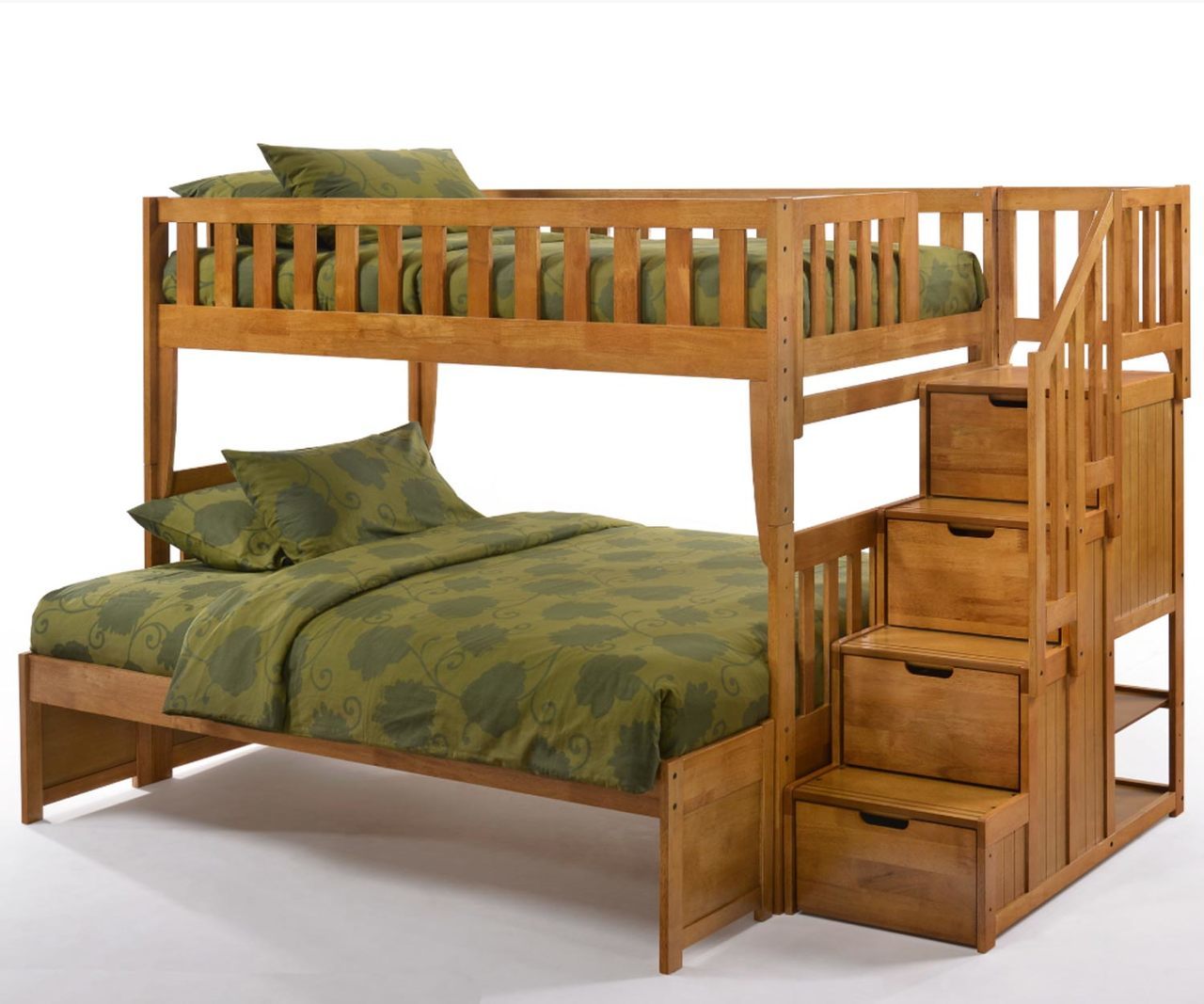 Bunk beds are great for sleepovers, multi-child rooms, or dorm rooms. Bunk beds are great for utilizing the vertical space in any bedroom. Bunk beds come in different sizes including twin over twin, twin over full, full over full, and futon style bunk beds.
Shop this kid's twin over full bunk bed with stairs: Crestwood Twin over Full Bunk Bed with Stairs Medium Oak
4. Space Saving Desk Beds

Desk beds are amazing space savers and give your child's study area a fun, tree house feel that they will love. Desk beds promote an arranged and neat area for your child to sleep and learn, bringing organization to their daily lives.
Shop this loft bed with stars: Allen House Study Loft Bed with Stairs Full Size White
5. Space Saving Daybeds
Daybeds are multifunctional, serving as a couch or guest bed in addition to your child's bed. During non-sleeping hours, children can lounge, read, watch movies, or play games on their transformed day-time bed, otherwise known as a daybed. Daybeds can be placed against walls to lend space to the floor, which creates more room for activities for your little ones.
Shop this daybed for kids: Lindsey Daybed with Trundle White